FF 1650 OB Fishing Monthly Magazine
For under $45,000, this boat is great for all sorts of fun with family and friends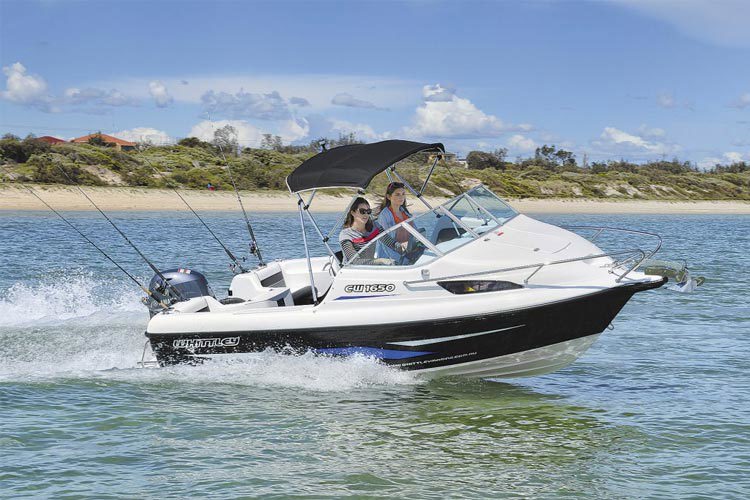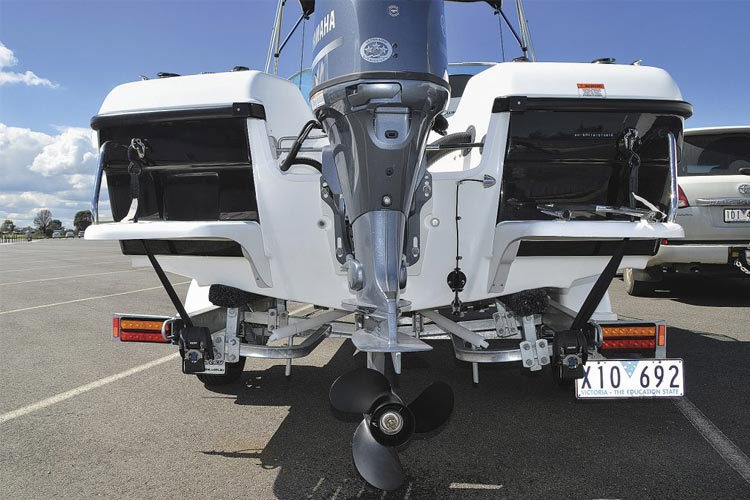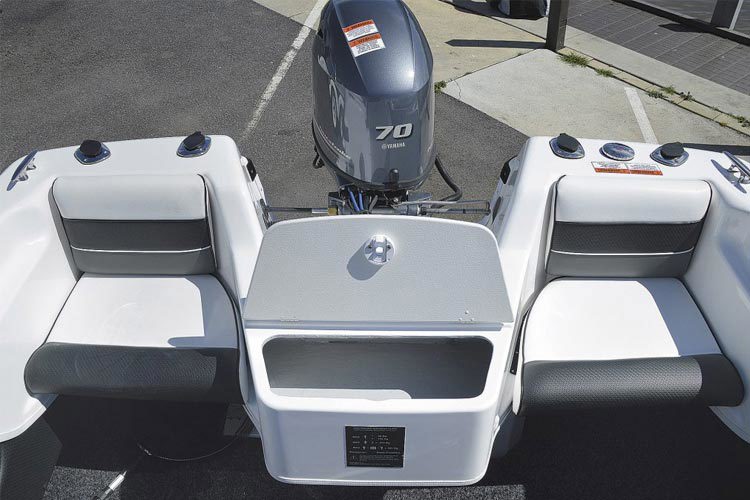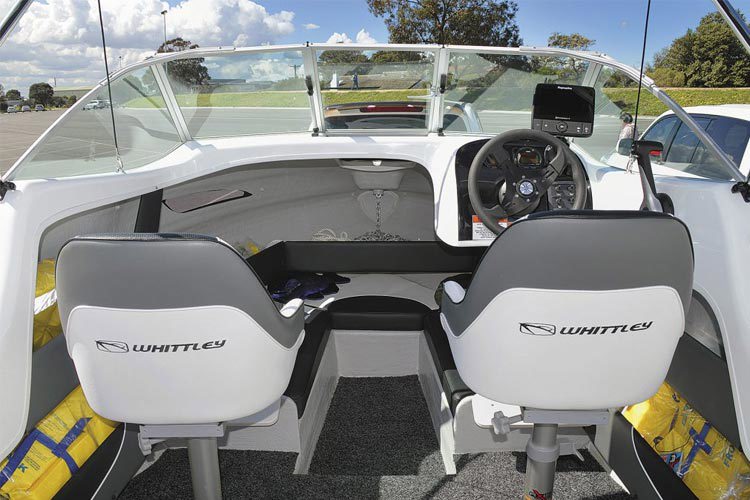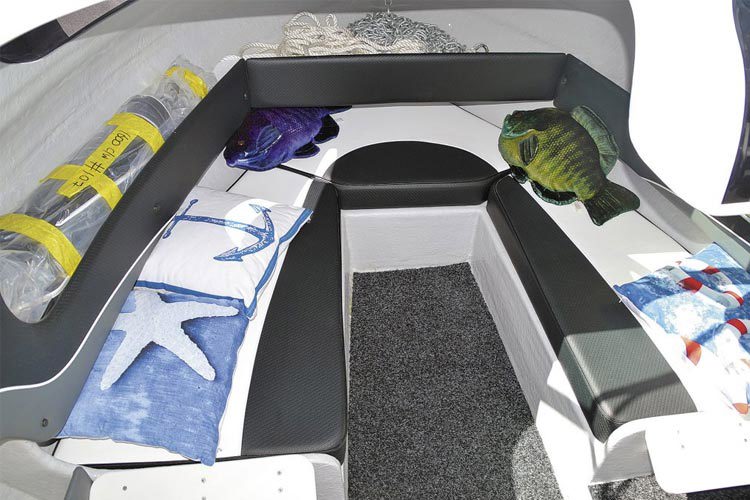 Over the last couple of years we've done plenty of boat tests on Whittleys – from cruisers to fishing boats and most things in between. The most watched Whittley test on YouTube that we've done is the smallest in the range. It used to be the entry-level CW1600at around 8500 views.
That boat has now morphed into the CW1650 – just a little bit longer, but now large enough for it not to be mandatory to wear a PFD full-time in some states. That doesn't sound like much, but it makes a big difference to a day on the water – especially in the warmer months.
We got to spend the day on the water with Genevieve Whittley, who works in the family business and loves the versatility and affordability of this entry-level fibreglass package.
"For under $XX,XXX, this boat is great for all sorts of fun with family and friends," she said, "There's plenty of shade, lots of fishing room and the standard marlin boards make it easy to get in and out of the boat while towing a tube around."
Indeed, it's a small, light package that'll tow easily with most family cars and with a single-axle trailer, manoeuvrable into many suburban garages. The fold-down bimini top helps with this process.
The cabin is an open design, which helps to maximise apparent room and the helm is simple, compact and able to accommodate mid-level electronics quite easily. The test boat was fitted with the quality Raymarine Dragonfly unit.
On the trailer, you can see there's not much deadrise at the transom of this boat. Surprisingly, it wasn't much of a factor on the test day. In up to 10 knots of breeze, the 1650 skipped soundly across any wind chop.
As the waves get bigger, expect this hull to ride over the lumps more than through. It's really a problem that won't eventuate, as you wouldn't be heading out in 20 knots in this rig anyway. Bigger and heavier Whittleys are more suited to the marginal days.
As usual, the ridiculously frugal Yamaha F70 4-stroke uses virtually no fuel and it jumps the boat onto the plane easily with three on board. With a 14" propeller, it's rigged for grunt, not top-end speed, with the rig topping out at around 50km/h.
Whittley and their dealer network are proud of their on-water training and delivery, which is part of the tradition of owning a Whittley.
"We like to show you how to launch and retrieve your boat as well and take you through what all of the electronics and switches do on your handover," said Genevieve, "which is particularly important for first-time boaties and customers stepping up into a drive-on trailer."
Genevieve also commented on the ease of washing down and cleaning the simple design of this package. You can hose everything down, let it dry and you're ready to back it in the garage until the next weekend.
The Whittley CW1650 packages start from $XX,XXX (which equates to less than $XXX a week with finance) and you can get more information by watching the Fishing Monthly Boat Test video via the QR code or by visiting www.whittleyboats.com.au.
• Quoted performance figures have been supplied by the writer in good faith. Performance of individual boat/motor/trailer packages may differ due to variations in engine installations, propellers, hull configurations, options, hull loading and trailer specifications.
Specifications
Capacity 5 persons
Length 5.1m
Beam 2.14m
Boat Weight 525kg
Max hp 90hp (or 175kg)
Website: www.whittleyboats.com.au
Facebook: Whittley Marine Group
Performance
RPM km/h
700 4
1000 5
2000 10
3000 16
4000 28
5000 43
5600 50
* fitted with 14" aluminium Yamaha propeller.
Review Details
Publication:

Fishing Monthly Magazine

Writer:

Steve Morgan

Article Link: