Whittley's most successful Melbourne Boat Show ever!
Thursday 18 July 2013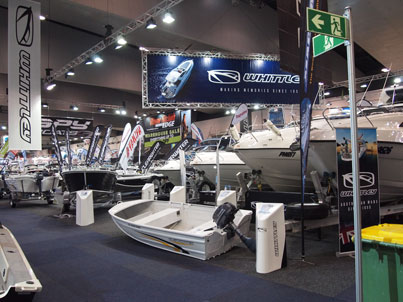 The 2013 BIA Melbourne Boat Show has finished, leaving Whittley with a buzz due to strong sales and interest from the largest display of a single brand at this years show. The large display of Whittley boats, also coincided with Whittley's 60th Anniversary, and the release of two new models the SL 24HT and SL 28HT.
Whittley and its Victorian dealer, Marine Max, had on display a full range of Cruisers, Clearwaters and Sea Legends, making up over 28 boat models.
Managing Director of the Whittley Marine Group, Neville Whittley said, "We were quite proud to have on display as many Whittley models as what we did at this years show. It demonstrated the strength of the Whittley brand, and gave the public the ideal forum to see our strong model range, from the smallest CW 1580, right up to the flagship CR 2800 and every model in between."
Sales from the show exceeded expectations, with strong sales experienced across all models in the range, particularly from the larger Sea Legend and Cruiser models. Multi-page colour brochures of the full Whittley and Clearwater ranges were also released at the show. To add to these milestones, Whittley also celebrated its 60th Anniversary at the show.
Demonstrating further the strength of the Whittley brand, the Melbourne Whittley Cruiser Club had its own stall on the stand which provided the perfect forum for new and existing customers to come and talk about their Whittley boating adventures and experiences.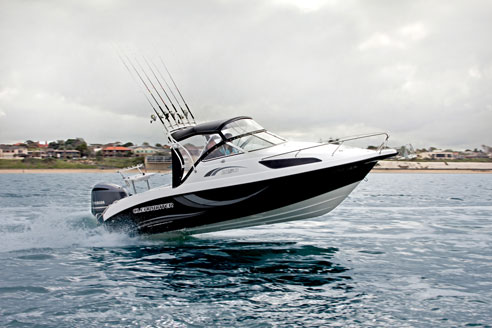 As a direct result of the show and strong interstate dealer sales, the Whittley factory is busy at work, reaching its maximum production capacity. "We look forward to the busy months ahead, making and delivering new boats to their new owners. To meet the strong demand, we have had to employ an additional 30% of our current work force. The company has not experienced growth like this for many years, and what great timing to coincide this with our 60th year of boat building. What started as a favour for a mate when Jim Whittley turned a lump of wood into a bond wood boat sixty years ago has grown to see Whittley the leading manufacture of fibreglass boats in Australia." Mr. Whittley said.
Factory tours are available and welcomed by the Whittley Family and company. The Whittley Factory and Show Room, is located in the outer Melbourne suburb of Somerton, with the company being located at; 99 Freight Drive, Somerton, Victoria.
Mr. Whittley continued to say that, "We welcome all members of the public to come and visit our factory and show room, after the show. A factory tour enables the public to directly see how we build our boats and provides an opportunity for any questions to be answered, while viewing the boats on display. Here at Whittley we look forward to a positive future as a company, as we prepare for the next round of interstate boat shows and meet the needs of increased sales from our interstate dealers, as well as our Victorian dealer, Marine Max."
Whittley Marine Group, is a quality fiberglass boat manufacturer, located in Somerton Victoria. A third generation boat builder, 2013, marks the 60th year of the company, and manufacturing in Australia. Whittley Boats are distributed exclusively through an Australia wide dealer network. For a factory tour, or for anymore information on the Whittley, Clearwater or Spy Boat ranges, please call 03 8339 1800 or visit the web-site www.whittleymarinegroup.com.au to locate your closest dealer.
Back to News