Whittley QLD One Year Celebration Boat Show Weekend Announced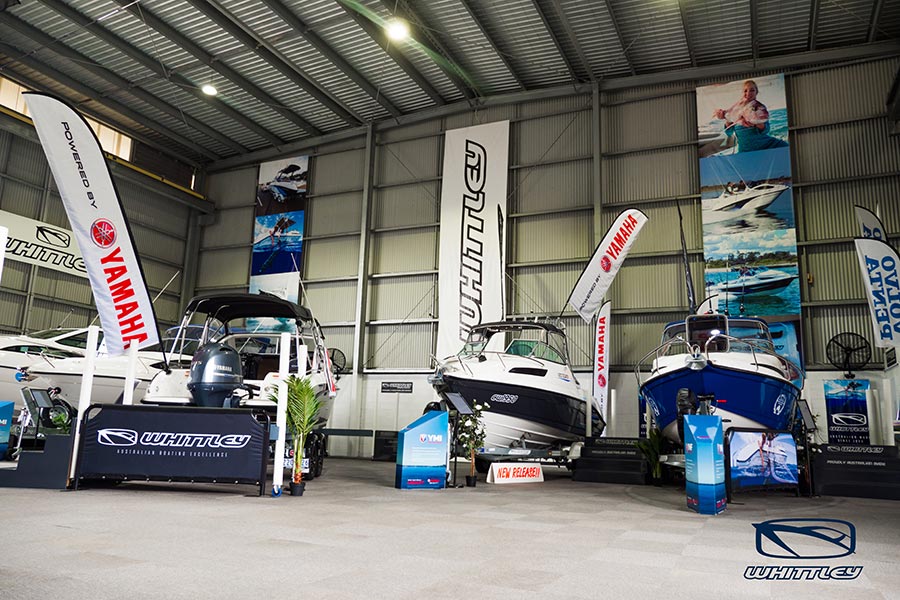 Whittley QLD is excited to announce the new dealership's FREE One Year Celebration Boat Show Weekend Sale on the 20th and 21st of February 2021 at The Boat Works in Coomera. The event will feature on the water demonstrations on selected new 2021 Whittley models, a FREE BBQ, off water display and mega once a year deals across the entire range of locally made Whittley fiberglass boats.
Laurie Jackson, General Manager at Whittley QLD, had this to say about the mega one year opening celebration event. "Since we opened the new dealership in January last year, the brand has really hit the ground running with an unprecedented number of sales across the state. On top of these strong sales, the company has also expanded to offer an onsite and mobile service division for the Gold Coast and Brisbane regions, run by Service Manager at Whittley QLD, Aaron Herd. The boat show weekend event provides the perfect opportunity to showcase the brand and the dealership's location in the Coomera Marine Precinct."
Whittley QLD is located at 1 Boatworks Drive, Building F, Factory 8 & 9, Coomera inside the mega Boat Works facility. The business has a growing reputation as a leading new boat sales facility accompanied by a mobile and onsite boat service division. The new dealership is owned by Australia's largest trailerable fiberglass boat builder, Whittley Marine Group.
On site to support the weekend and to provide a great atmosphere for people new to boating, will be members from Club Whittley QLD, the exclusive Whittley Boat Owners Club. In addition to this, live music and selected drinks will assist in celebrating the one-year milestone for the new sales and service complex for Whittley Marine Group.
Mr. Jackson continued to say, "Conveniently located in the dynamic marine precinct in Coomera, the Free One Year Celebration Opening Boat Show Weekend will span both hard stand displays of new Whittley models and on the water demonstrations. With a boat show feel and deals running across the entire weekend, bring the family for a free BBQ and enjoy the site's unique atmosphere. Chat to our team who will be on hand to discuss any questions you have about the Whittley Boat range as well as selected representatives from Whittley's key partners, Yamaha, Volvo Penta, Mackay & Garmin."
Whittley QLD will have on display the below new model Whittley Boats, ranging in price from $45,000 through to $250,000 with savings up to $10,000 on selected models when buying at the once a year event;
FF 1650 FF 1950
CR 2080 OB
CR 2180 SD
CR 2380 OB
CR 2600 OB
CR 2800
SL 22 ST SD
SL 22 HT OB
SL 25 HT OB
"With COVID-19 restrictions hindering an opening weekend on site last year, the Whittley manufacturing business along with its key partners are offering unique once a year factory rebates for the boat show launch weekend event. Come for a coffee or lunch in the on-site café/restaurant, explore a full working marina with supporting accessory business, and go for a ride in a new Whittley Boat. It is all here in one location and we urge you to come and explore why Whittley is the number one selling fiberglass boat brand in QLD." Mr Jackson finished by saying.
The Whittley QLD One Year Celebration Opening Weekend Boat Show, is a COVID-safe event operating within all requirements at the time. The weekend long event is held at the Whittley QLD at The Boat Works Coomera on the 20th and 21st of February 2021. Appointments are essential, to book your private boat tour or water test please contact Laurie Jackson on 0409 830 078 or email laurie@whittley.com.au.