Whittley Qld Extravaganza Open House Sale Event Announced
Saturday 12 March 2022
Press Release
APRIL 2022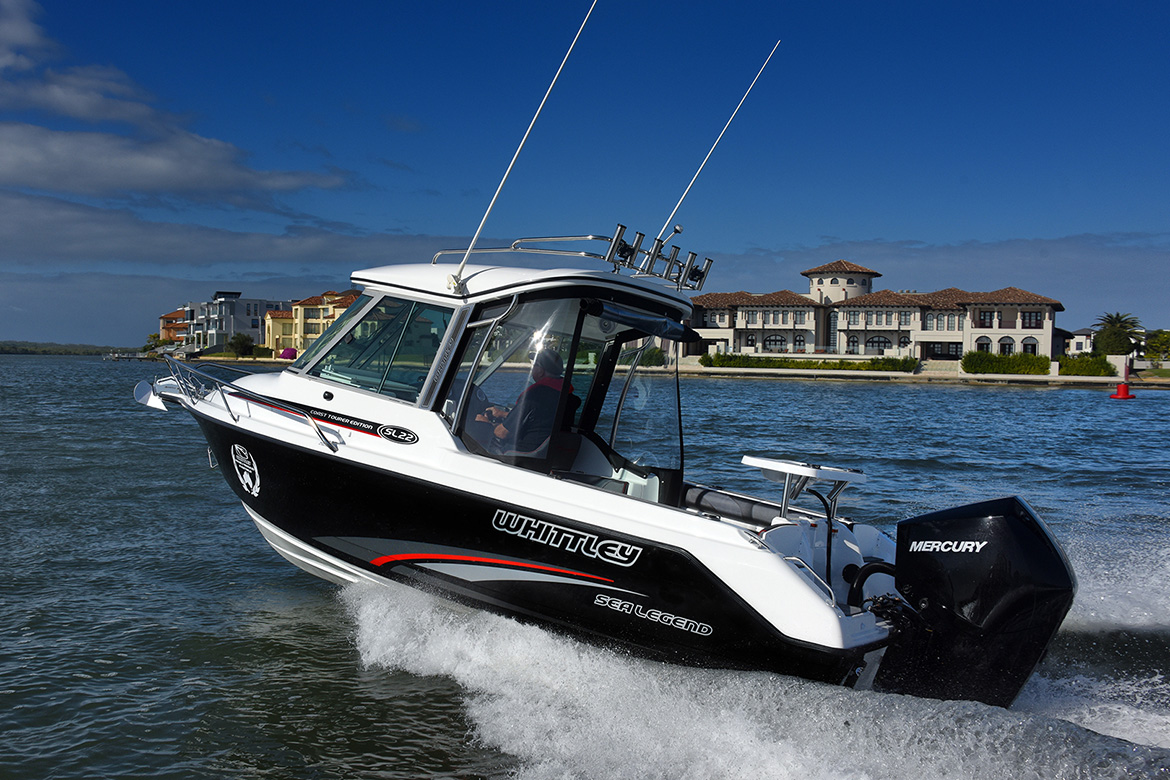 Whittley Queensland (QLD) is excited to announce the dealership's FREE Open House Sales Event and Boat Show on the 20th and 21st of February 2022, at The Boat Works in Coomera. The event will feature new Mercury and Volvo powered 2022 Whittley models, a FREE BBQ and mega once a year deals across the entire range of locally made Whittley fiberglass boats. There will also be live entertainment and a special event for Whittley Boat Owners on site.
Whittley QLD can be found in Coomera inside the mega Boat Works facility at 1 Boatworks Drive, Building F Factory 8-9. The business has a growing reputation as a leading new boat sales facility and is accompanied by a mobile and onsite boat service division. The new dealership is owned by Australia's largest trailerable fiberglass boat builder, Whittley Marine Group.
Laurie Jackson, General Manager at Whittley QLD, had this to say about the Extravaganza Boat Show Sales Event. "This will be a true spectacle of Australian made boats. Every model in the Whittley range will be on display, right here at The Boat Works in South-East QLD. I encourage everyone to come and secure a great deal at Boat Show prices."
On site to support the weekend and to provide a great atmosphere for people new to boating, will be members from Club Whittley QLD, the exclusive Whittley Boat Owners Club. With live entertainment and refreshments provided, the 3-year milestone for Whittley QLD as a sales and service complex for Whittley Marine Group, won't go unnoticed. What started as a sales outlet has grown to offer both onsite and mobile boat servicing, and a thriving Whittley boating community has been created.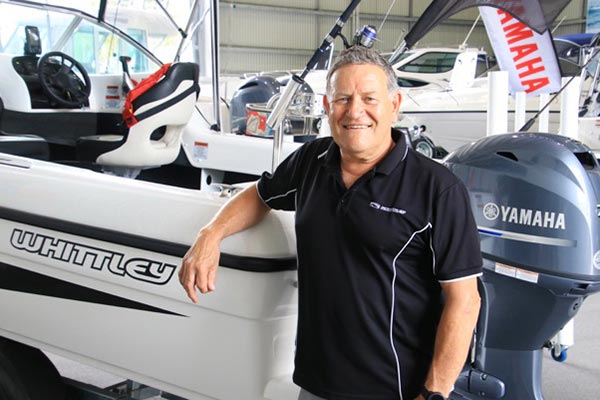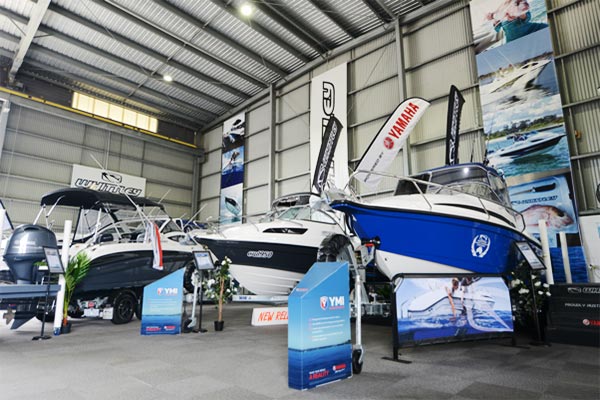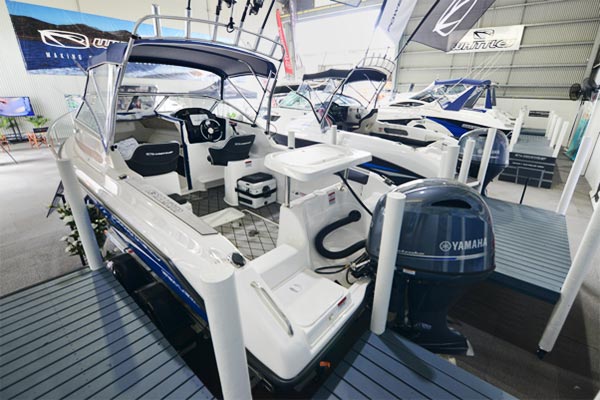 Mr. Jackson continued to say, "Grab a sausage and enjoy the live music whilst reviewing the Whittley range of boats on site at The Boat Works and learn why Whittley is the go-to brand for QLD boating families wanting a fiberglass trailer boat. If you are new to boating, what better way to learn more than to talk to owners of our boats from Club Whittley QLD, in a fun and friendly environment."
Whittley QLD will have on display the Whittley Boats below, ranging in price from $55,000 through to $350,000 with savings up to $5,000 on selected models when buying at the once-a-year sales event:
FF 1650
FF 1950
CR 2080 OB
CR 2180 SD
CR 2380 OB
CR 2600 OB
CR 2800
SL 22 ST SD
SL 22 HT OB
SL 25 HT OB
SL 26 HT OB
Also on site will be company representatives from Mackay Trailers, Mercury Outboards, Volvo Penta Sterndrives and Garmin and Fusion Electronics. Joined by members of the Whittley QLD Service team to assist existing owners with any questions they may have or to book your boat in for its next service. Members of the Mercury Finance team are also available to discuss how to get into a new Whittley Boat, sooner.
"This Boat Show Event, is a great way for customers to enjoy Boat Show Deals, one month before the Sanctuary Cove Boat Show. Buy your new Whittley Boat pre-Sanctuary Cove to enjoy the same deals but jump the queue to secure a build in time for summer. It makes sense and I encourage all customers to take advantage of the deals at this year's Extravaganza Sales Event at Whittley QLD. We look forward to welcoming you across the 2 days in the dealership." Mr Jackson finished by saying.
The Whittley QLD Boat Show Extravaganza Event, is a COVID safe event operating within all requirements at the time. The 2 day event will be held at Whittley QLD at The Boat Works Coomera on Friday the 20th and Saturday 21st of February 2021. Appointments are essential, to book your private boat tour please contact Laurie Jackson on 0409 830 078 or email laurie@whittley.com.au to make a booking today!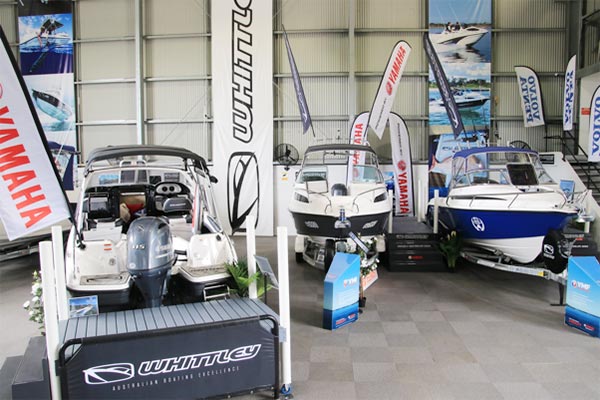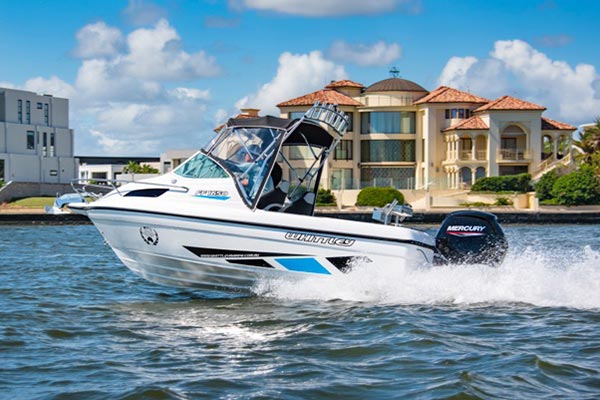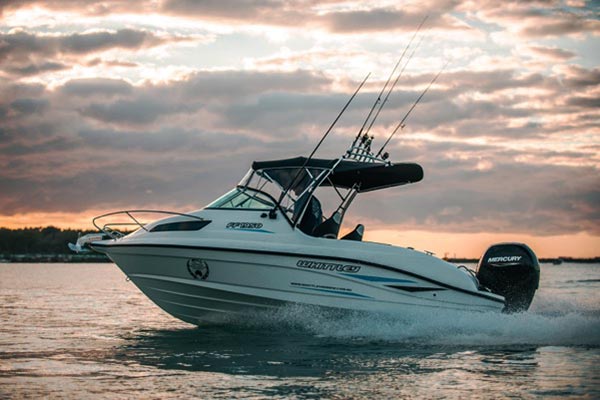 About Whittley Marine Group
Whittley Marine Group are a third-generation Australian boat-builder based in Melbourne. The family-owned and operated company has focused its resources on providing high-quality boats to boating families since 1953. The company produces a strong 13 model range comprising sports boats, fishers, cruisers and day boats. A marine industry innovator, Whittley's award-winning range of family cruisers and fishing boats truly offer "A Boat for All Seasons" – versatile boating solutions that can be enjoyed all year round.
About Whittley Queensland
Whittley QLD operates as Whittley Marine Group's retail sales and service arm in Queensland and is located at The Boat Works Coomera. The dealership sells the complete range of new Whittley Boat packages, which are proudly manufactured in Victoria and designed specifically for local consumers. Whittley QLD has a growing reputation for high quality boat packages and excellent after sales support, and now offers a complete boat service and management provision for trailer boat owners. Whittley Boats are the number one selling trailerable fiberglass boat brand in QLD.
For further information, or to arrange a personal factory tour of the Whittley factory and showroom in Melbourne, or to view the Whittley range at the new Sydney, Newcastle, Perth & Gold Coast dealerships, contact: Alan Whittley, Director of Sales and Marketing, Whittley Marine Group, 61 421 170 192 or via alan@whittley.com.au. For additional information about Whittley Marine's class leading range of fiberglass boats visit www.whittleyboats.com.au.
Back to News