Whittley NSW New Customer Service Division taking Boat Servicing bookings in Sydney
Press Release
OCTOBER 2020
FOR IMMEDIATE RELEASE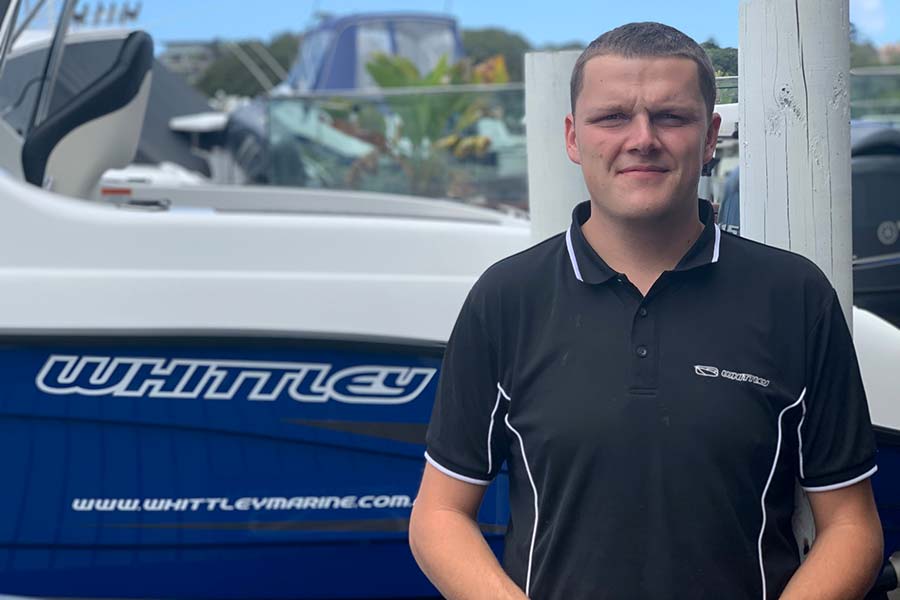 Sydney's leading trailerable fiberglass boat sales facility, Whittley New South Wales (NSW), is set to introduce a new customer service division and will be offering mobile and on-site trailer boat package servicing in Rozelle for the greater Sydney region. Whittley NSW is located in the heart of Sydney Harbour, at the Sydney Boathouse at Rozelle and is owned by the Whittley Family who have over 65 years' experience in the boating industry. The business is operated by brothers Brock and Damon Cohen who have big plans for the iconic boating marque in the area.
Brock Cohen, General Manager at Whittley New South Wales Sales, had this to say about the expansion of the business."Since we opened our new dealership at The Sydney Boathouse in September, the public have been asking if the company would offer a complete service and maintenance program. With the introduction of the new customer service division, we can now offer marine services to over 7,000 Whittley owners in NSW, with both mobile at home boat package servicing and maintenance, as well as service works from the Sydney Boathouse Complex."
The Whittley NSW business has a growing reputation within the industry as one that provides a client focused approach to the new Whittley boat buying and post boat sales experience. Leading the new service division of Whittley NSW as Service Manager is Damon Cohen, who comes to the Whittley business with over 7 years-experience in the industry and a strong understanding of marine engines, trailers and boats.
Damon Cohen had this to say about the exciting announcement."It is sensational to be working alongside my brother at Whittley NSW as Service Manager. We have both been in the marine industry since a young age working alongside our farther in the sale and service of boats. When the role was offered to work with such a well-respected local boat building company as the Whittley Family, I could not pass it up!"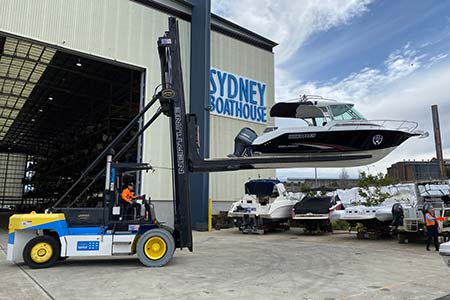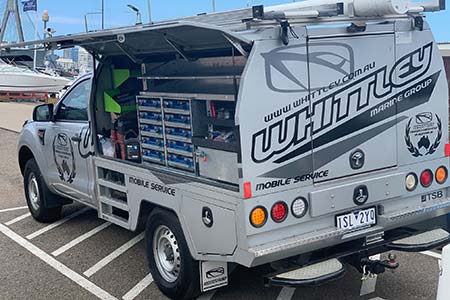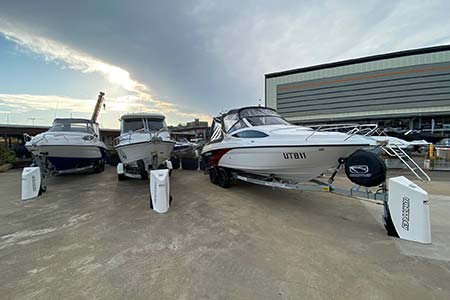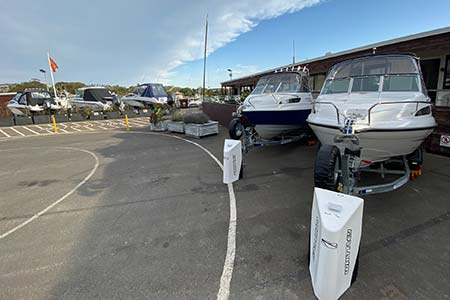 The Whittley NSW customer service division plan to also offer services which include the fitment of Whittley Factory Supplied options, engine and trailer servicing and on-going warranty support for Whittley customers, as well as other boat brands. Catering for the supply and fitment of spare parts, anchor winches, marine electronics, boat and trailer modifications; no matter how big or small the job is that customers require, the Whittley team has you covered!
Mr Cohen finished by saying."The new division within the NSW business is taking new service bookings effective immediately. I look forward to expanding the Whittley brand's reputation and offering high quality boat package servicing to the Sydney boating community. Please feel free to give me a call to discuss a quote and for a quality service experience worthy of carrying the Whittley name."
Whittley NSW has hit the ground running with the Cohen Brothers building on their detailed understanding of the marine industry combined with the backing of Australia's largest fiberglass trailer boat builder, Whittley Marine Group. The company has already sold an impressive number of new Whittley packages to the growing Sydney market. The introduction of the service business further strengthens the Whittley Family's commitment to the New South Wales region.
For more information on all new Whittley Boat Sales, please contact General Manager Brock Cohen on 0478 834 753 and for all boat service enquiries please contact Service Manager Damon Cohen on 0478 001 807 or visit our sales and service facility at Suite 2, Waterways Court, Rozelle, Sydney, NSW, 2039 at the Sydney Boathouse.
Why Service Your Boat Package With Whittley NSW?
• Owned by the Whittley Family with over 65 years marine experience
• Whittley factory owned trailer boat service dealership
• Dedicated boat sales and service facility, focused on the service of the Whittley product
• Factory trained knowledgeable service technicians
• Post purchase warranty support from the Whittley Factory
• Onsite and mobile marine mechanical services
• Full boat package maintenance and service support
About Whittley Marine Group
Whittley Marine Group is a third-generation Australian boat-builder based in Melbourne. The family-owned and operated company has provided high-quality boats to boating families since 1953. The company produces a strong 13 model range comprising sports boats, fishers, cruisers and day boats. A marine industry innovator, Whittley's award-winning range of family cruisers and fishing boats truly offer "A Boat for All Seasons" – versatile boating solutions that can be enjoyed all year round.
About Whittley New South Wales
Whittley NSW operates as Whittley Marine Group's retail sales and service arm in Sydney and is located at The Sydney Boathouse, Suit 2, 2 Waterways Court, Rozelle. The dealership sells the complete range of new Whittley Boat packages, which are proudly manufactured in Victoria and designed specifically for local consumers. Whittley NSW has a growing reputation for high quality boat packages and excellent after sales support.
For further information or to arrange a personal factory tour of the Whittley factory and showroom in Melbourne, or to view the Whittley range at the new Sydney or Gold Coast dealerships, contact: Alan Whittley, Director of Sales and Marketing, Whittley Marine Group, +61 421 170 192 or via alan@whittley.com.au. For additional information about Whittley Marine Group's class leading range of fiberglass boats visit www.whittleymarinegroup.com.au.