Whittley Gets Set For Big 2013 Sanctuary Cove Boat Show
Monday 22 April 2013
Whittley Boats and long time dealer, Northside Marine, are gearing up for the 2013 Sanctuary Cove Boat Show. With a strong representation of popular models, across the Whittley range on display at the show, on the Northside Marine stand number OA12.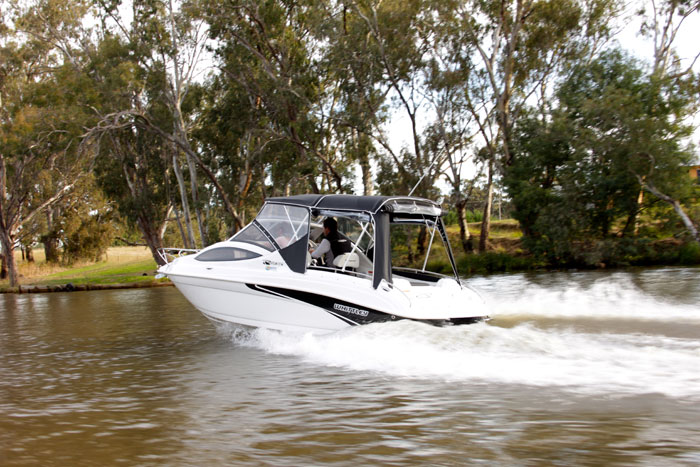 The innovative new CR 2080 package will feature along with larger sports cruiser models, CR 2180, CR 2380 and CR 2600. Whittley Boats have a strong reputation of building high quality, Australian designed and made, family cruiser and sports fishing boats. The Whittley & Clearwater ranges, boasts over 17 models, factory fitted with both Volvo Penta stern drives and Yamaha outboards. Representing three generations and sixty years of the Whittley Company and Family's boat building experience and knowledge.
Alan Whittley, Sales & Marketing Manager, for the Whittley Marine Group said, "We are very excited to offer Queensland boaters a strong representation of high quality, Australian made family cruising and fishing boats, at this year's Sanctuary Cove Boat Show. This year also marks the 60th year of the Whittley Company, and we look forward to celebrating this through out this years boat show circuit."
Mr. Whittley continued to say that "The Whittley Factory, along with Northside Marine have a number of special deals on display at the show, to assist and encourage Queensland buyers to step into boating the Whittley way. The Whittley brand is strong and a house hold name in Queensland boating, featuring a strong owners Club and loyal following. If you are thinking of boating with the family, having an extended stay on the boat or even just getting out and enjoying family boating, than Whittley has the right boat for you."
New for this years show, is the CR 2080 package, powered by the new V6 200 HP MPI Volvo Penta, and packaged on a Mackay dual axle trailer. The model features innovative Whittley cruising hallmarks, which include, a sink, toilet, rear shower, foam filled hull, windscreen wiper, five year hull warranty, full length front bunks and much more. This package is only available exclusively from Northside Marine at this years show, with the complete drive away package starting from $53,795, including pre delivery, freight, safety gear and registrations.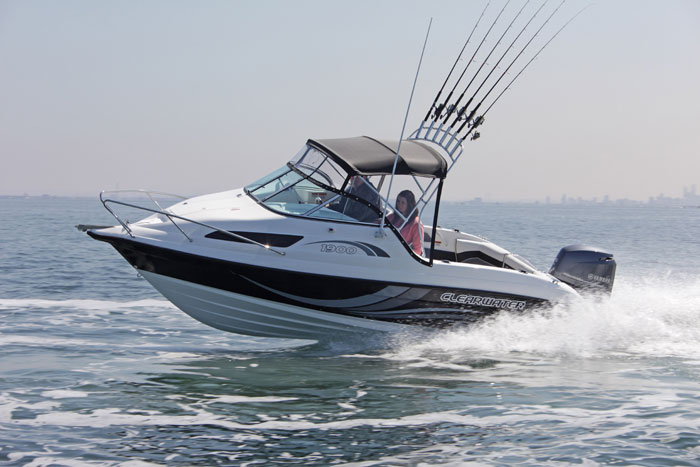 Greg Nickerson, Dealer Principle of Northside Marine said. "Whittley has been at the forefront of trailerable cruising and sports fishing boats for 60 years, and have been in partnership with Northside Marine for over 30 years. Both companies have used this experience and knowledge, to work closely together, to produce the new CR 2080 package, which we believe is ideal for our local Queensland market. The boat is ideally suited for a young family or experienced boater, looking to get out on the Queensland waterways, in the style and comfort, only offered by Whittley. With a fuel injected 200 HP engine and Australian made Mackay dual axle trailer, this package represents the very best in Australian made family cruising boats, at an unbeatable price."
Whittley Marine Group, are Australia's leading manufacturer of trailerable fibreglass boats, producing high quality hand crafted boats in Melbourne, for three generations and sixty continuous years. Northside Marine are Queensland's one stop boating shop, with a strong heritage and experience dating back to 1965. The Sanctuary Cove Boat Show, is held over the week end of the 23-26th May, for more information on Whittley Boats, go to www.whittleymarinegroup.com.au or for Queensland sales enquires contact Northside Marine, www.northsidemarine.com.au or visit stand number OA12 at this years show.
Back to News