Whittley CR2800 with Volvo D4 Diesel to Debut at Brisbane Boat Show
Saturday 17 August 2013
Northside Marine are excited to announce that at the upcoming Brisbane Boat Show (Sep 6th – 9th) the flagship of the Whittley trailer cruisers, the CR2800 will debut powered by a Volvo D4 Diesel Power Plant.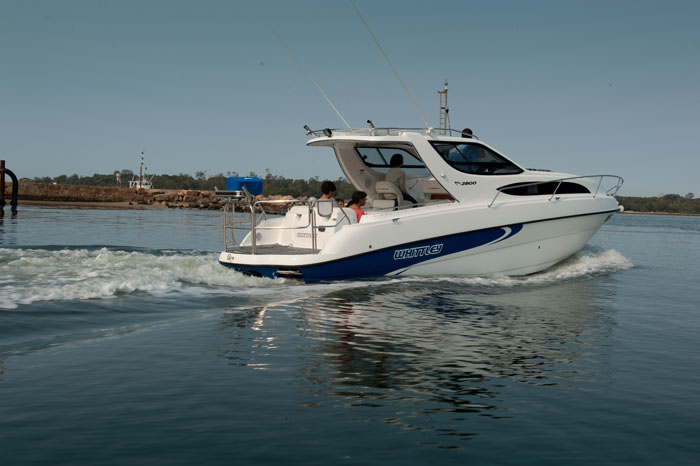 Greg Nickerson the Managing Director of Northside Marine, commented that he was pleased to be able to present a CR2800 with Volvo diesel power as the enquiry at previous boat shows has been enormous. In addition to the CR2800 and thanks to the kindness of the new owners, the CR2600, CR2380 and CR2080 will also be on display.
This year will also see the return of the Whittley Sea Legend Blue Water Fishing Boats with a SL24 hardtop and SL22 on display. The SL 24 hardtop, a recent entry in Trailerboat Magazines 'Australia's Best Boats Competition', will be powered by the D3 Volvo Diesel Stern Drive which will make it one of the best and most economical to run offshore fishing boats on the market. The SL24 hardtop will be joined by the proven SL22 which will be powered by the Volvo V6 Petrol 200HP Stern Drive.
The Brisbane Boat Show this year returns to the recently rebuilt RNA Showgrounds and will run from the 6th to the 9th of September. Whittley Boats will be on display at the Northside Marine stand no. 225.
For further information please contact John Christofis on 07 3265 8028 or johnc@northsidemarine.com.au
http://www.brisbaneboatshow.com.au/
http://www.northsidemarine.com.au/
Back to News