Whittley Boats Continue Growth in NSW with the Opening of a Newcastle Based Sales & Service Dealership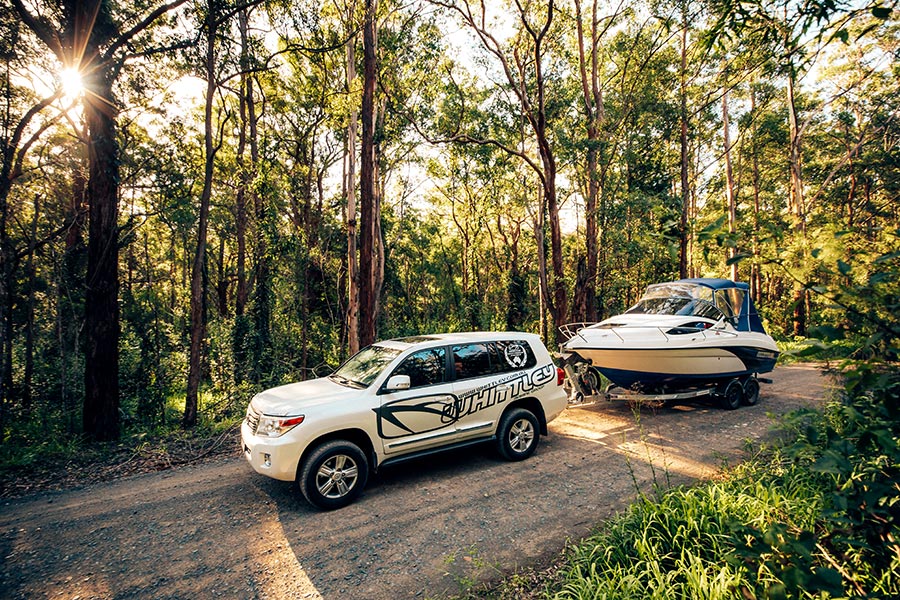 Australia's largest trailerable fiberglass boat builder, Whittley Marine Group, announces that it has established Whittley New South Wales (NSW) Sales Newcastle as the Group's new boat retail sales and service facility in Northern NSW. The new facility is conveniently located in the central transport hub of Beresfield, in between Australia's largest inland waterway Lake Macquarie and Port Stephens in the Newcastle region.
The new dealership strengthens the Whittley Family's commitment to the NSW market and builds on the success of the factory owned Sydney based dealership, launched early last year. The new business will sell the complete range of Australian made Whittley turn key boat-motor-trailer (BMT) packages and offer on site boat maintenance and service, chandlery, used boat sales and Mercury Finance and Insurance. Appointed to run the site is long time industry identity, John Cohen, who brings to the Whittley Company over 35 years of marine industry experience in both trailer boat sales and service.
Mr. Cohen had this to say about the exciting announcement, "The time was right for me to jump on board and share my knowledge of trailer boats and the Whittley product, to offer a unique new boat buying experience in the Northern NSW market with the establishment of Whittley NSW Newcastle. The brand in recent times has continued to grow its traditional trailerable cruiser boat sales, whilst also successfully expanding into the family fishing market with its popular FF and SL series models."
The Whittley company have been building high quality, handcrafted Australian-made boats for over 65 years, designed specifically for Australian boating conditions. Unlike many boats built overseas, every new Whittley boat is legally trailerable without over-width towing restrictions, enabling customers to tow virtually anywhere, anytime with a suitable set up tow vehicle in Australia. Whittley Boats are sold through the Whittley Family and Companies own retail dealerships and offer new and existing customers a complete boat buying experience, from the build to ongoing service and warranty support, which is unique to the industry.
Mr. Cohen continued to say, "With the recent change from Yamaha to Mercury Outboards, we look forward to displaying to the public the exciting range of 2021 Whittley Boats undercover and in a boat show style sales environment all year round. Shortly we will announce the sites 'Grand Opening Sales Weekend', where the public will be invited to celebrate the opening, with weekend long deals across the entire Whittley range and discounted service and chandler deals as well, here in Newcastle. We invite you down to see the new site & to explore the exciting Whittley range of premium fiberglass trailer boats."
Customers can also enjoy an in-dealership experience online, via the Whittley website where potential buyers are able to build a boat, choose colours and options, see dealership stock boats, apply for finance and see each Whittley model onscreen via the unique virtual tour feature. The way consumers buy boats has changed, and either through an in dealership or online experience, Whittley is at the forefront of the new boat buying experience.
The Newcastle and surrounding waterways are widely regarded as one of New South Wales's premier trailer boat destinations, both off shore and through the lakes systems. The establishment of the new Newcastle based dealership, ensures Whittley will have an increased presence in such a focal boating destination area in the state.
Neville Whittley, Managing Director at Whittley Marine Group, had this to say about the establishment of the new dealership, "Buying from Whittley NSW Sales Newcastle ensures that customers in Northern NSW can enjoy a close link with the product and the factory in Melbourne."
Mr. Whittley finished by saying. "With John's appointment to this role, he joins his two sons, Damon and Brock, who head up the Whittley NSW Sales and Service team across two great locations in Sydney and Newcastle. We look forward to continuing to grow and expand the Whittley brand in the Northern NSW market. With twelve new boats already sold before the new yard is officially opened, we are very excited with what Whittley NSW Sales Newcastle will offer to customers in 2021 and beyond."
The new Newcastle facility stocks a large display of new Whittley packages ranging in price from $47,990 to over $250,000. Exclusively supplied with the Group's premier partners: Volvo Penta stern drives, Mercury outboards, Mackay trailers and Garmin and Fusion electronics. On site finance and insurance are available through Mercury Financial Services, as well as post purchase service facilities.
To learn more about the exciting range of new Whittley Boats in Newcastle or to book a marine service, visit the new Whittley NSW Sales Newcastle facility at Unit 4, 1 Kullara Close, Beresfield, NSW, phone 0421 922 650 or email johnc@whittley.com.au for more information or log on to the Group's website at www.whittleyboats.com.au to build your boat, apply for finance and start making your dream a reality today!
Why Buy A Whittley From Whittley NSW Sales Newcastle?
Owned and manufactured by the Whittley Family
Whittley factory owned dealership, buy with confidence
Dedicated new boat sales facility, focused on selling the Whittley product only
Large display of new fiberglass boats located in Northern NSW
Factory trained knowledgeable sales staff
Legally-trailerable, no over-width towing restrictions
Australian-made boats, supporting local jobs and families
Onsite finance and insurance via Mercury Financial Services
Comprehensive model range; cruisers, day boats and family fishing options
Post purchase warranty support from the Whittley Factory
On site chandlery sales, boat service and maintenance facility and used boat stock
Friendly Owner's Club and Whittley community
On water tuition and hand over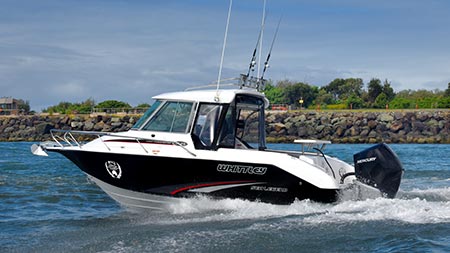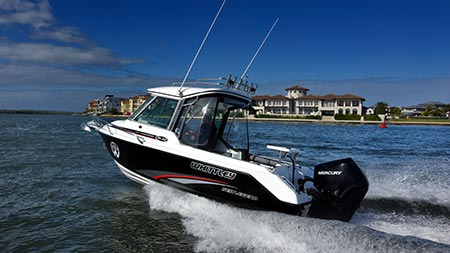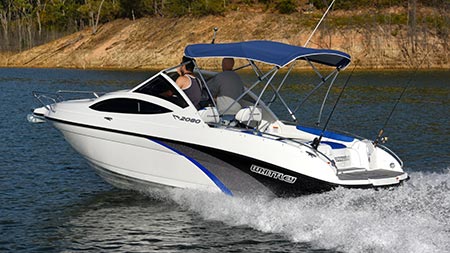 About Whittley Marine Group
Whittley Marine Group is a third-generation Australian boat-builder based in Melbourne. The family-owned and operated company has focused its resources on providing high-quality boats to boating families since 1953. The company produces a strong 13 model range comprising sports boats, fishers, cruisers and day boats. A marine industry innovator, Whittley's award-winning range of family cruisers and fishing boats truly offer "A Boat for All Seasons" – versatile boating solutions that can be enjoyed all year round.
About Whittley New South Wales Sales
Whittley NSW Sales Newcastle, operates as the Whittley Marine Group's retail sales and service arm in Newcastle and is located at the logistics hub at Beresfield at Unit 4, 1 Kullara Close, Beresfield, NSW. The dealership sells the complete range of new Whittley Boat packages, powered exclusively by Mercury Outboards and Volvo Penta Stern Drives. With the large range of new fiberglass boat packages on display, the business has a growing reputation for high quality boat packages and excellent after sales support. With onsite boat service, used boats and growing chandlery section all on site, the new site is posed to grow into the coming year in the local area. Phone 0421 922 650 for more information.
For further information or to arrange a personal factory tour of the Whittley factory and showroom in Melbourne, or to view the Whittley range at the new Sydney, Newcastle & Gold Coast dealerships, contact: Alan Whittley, Director of Sales and Marketing, Whittley Marine Group, +61 421 170 192 or via alan@whittley.com.au. For additional information about Whittley Marine's class leading range of fiberglass boats visit www.whittleymarinegroup.com.au.