Corona Bay Virtual Cruise Report
Monday 8 June 2020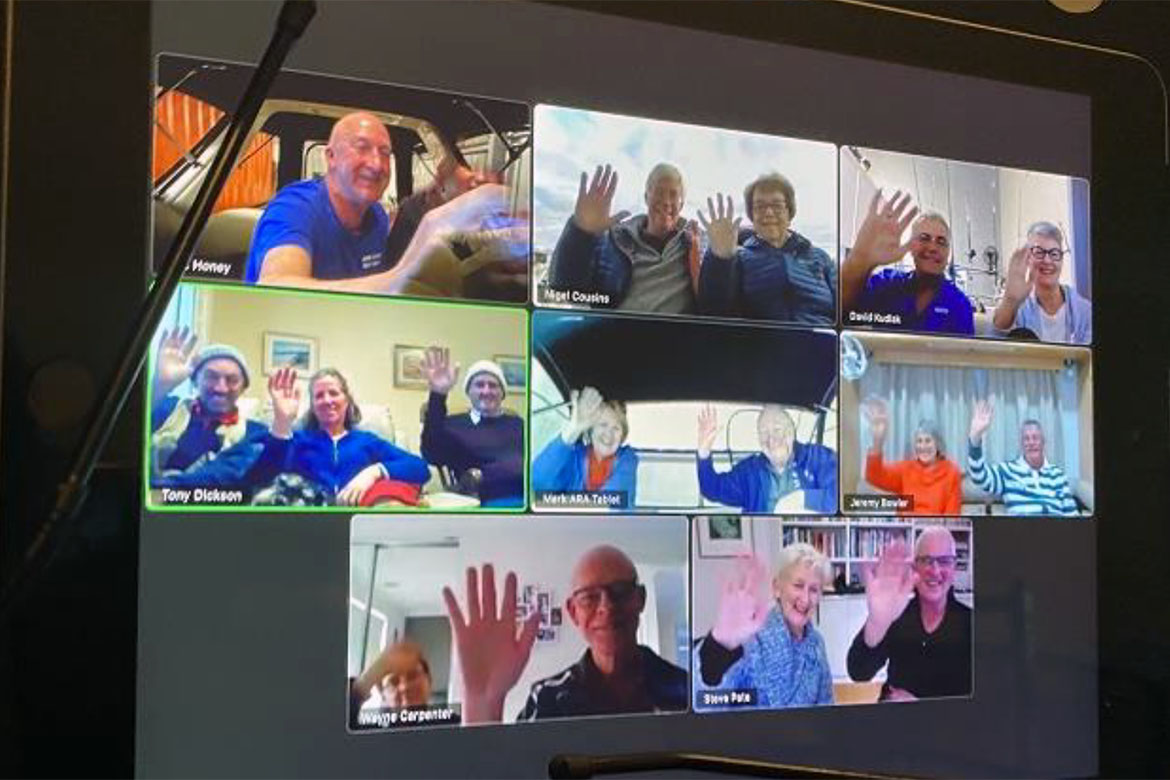 We held our second virtual cruise to Corona Bay to catch up with members who have not been able to get out on the water due to the COVID-19 restrictions. Although boating restrictions have eased in Victoria from 1 June 2020 not everybody was able to hit the water on the Queen's Birthday long weekend.
The following crews attended the Corona Bay Virtual Cruise that was held via Zoom:
1. Lucky Us – Gary & Lee Honeychurch
2. Hey Cisco – Steve & Susan Pate
3. Leeway – Wayne & Lee-Ann Carpenter
4. G&T – Tony & Gemma Dickson
5. Mabel 2 – Peter Walters and first mate Tuppence
6. Karalyn 2 – Jeremy & Karen Bowler
7. Perlak – David Kurlak & Trisha Perkins
8. Gottago – Mark & Eva D'Alterio
9. Full of Beans – Nigel & Ann Cousins
Like our first virtual cruise to Lake Covid which was held on the 3 May 2020 everybody was up for another virtual cruise. It gave us the opportunity to catch up with fellow members to find out what had been happening since the last virtual cruise. It also gave some of our newer club members the opportunity to get to know more about the Club and other members.
It was interesting to hear about the various boat projects that people had been working on and what their plans were for the rest of the year.
Everybody is very excited that we can go boating again with some members looking forward to the first official club cruise to Bundalong on 20 – 22 June 2020. There was a lot of banter around cold weather cruising and what is the best heater to put on our boats to keep us warm especially from a cold frosty morning like we had today in the Latrobe Valley.
Looking forward to seeing everybody out on the water between now and the end of the year.
Lee Honeychurch
Lucky Us
Back to News