The new Whittley CR 2600 OB is the perfect Australian made family weekender, built by us for us.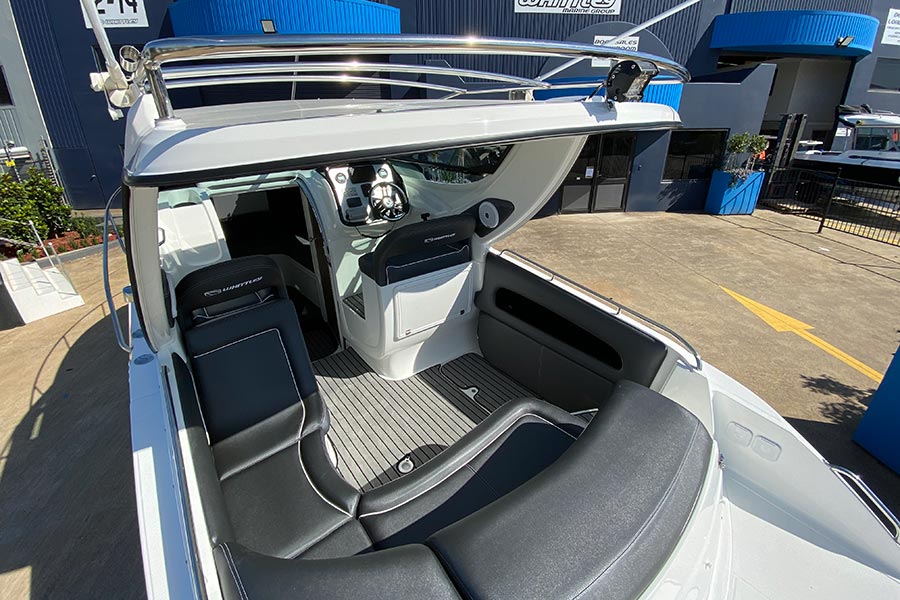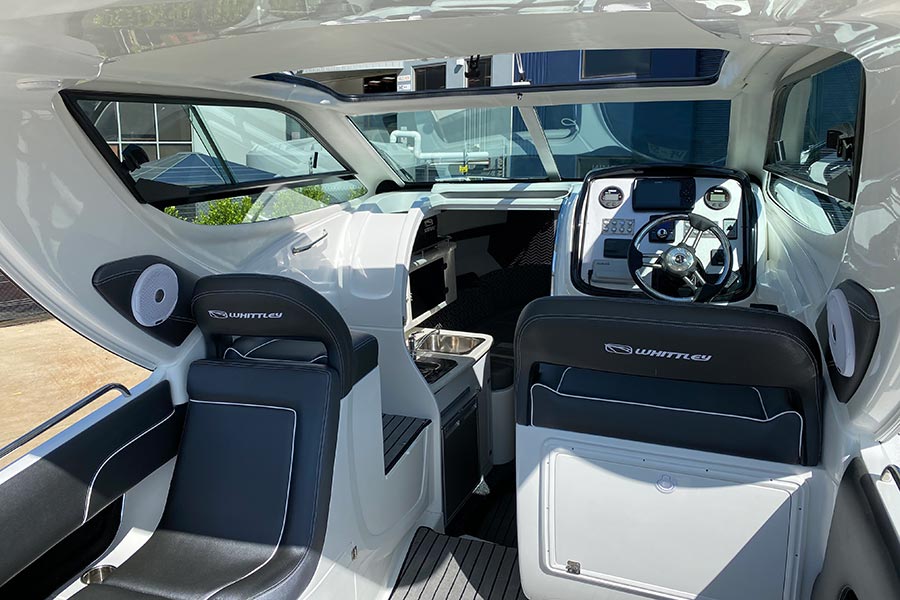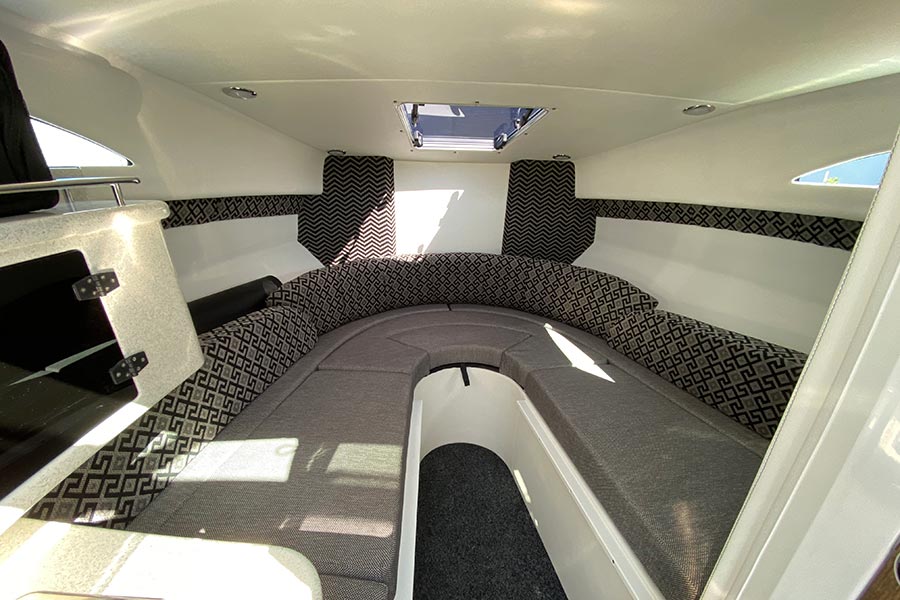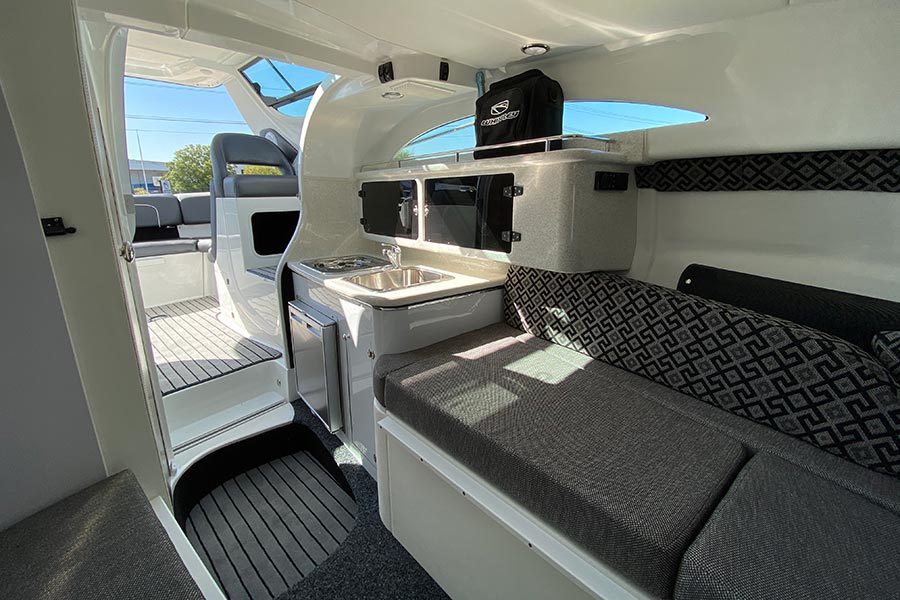 PACKAGE INCLUDES
LOA: 8.50m
Beam: 2.49m
Weight: 3,100kg BMT Dry (approx.)
Persons: 8
HP Rating: 200-300 HP (OB)
Dead-rise: 19 degrees
Fuel: 210L
Water: 100L
Trailer: Mackay Dual Axle Electric Braked # MLKR-65-T-14D-HB
FROM $178,990 Boat, Motor & Trailer
The Group's new CR 2600 OB is a purpose built, legally trailerable outboard powered sports cruiser that's designed for the unique Australian boating lifestyle.
The CR 2600 OB was created with the Queensland boater in mind. The outboard motor enables beach and shallow water access from the rear with ease. More storage at the rear of the boat is made available where the sterndrive once went without compromising large areas of the swim platform space. The leg and prop can also be tilted up out of the water, lowering maintenance during mooring.
Eye catching and spacious, the tightly drawn lines and subtle curves hint at something special and stepping on-board only confirms your first impression. Making the most of its 2.49m beam, the CR 2600 is both spacious and innovative. An elegant helm console with twin seat provides the captain and first mate a commanding view through the panoramic windscreen. Ergonomics have been well considered and everything falls easily to hand. The sliding curved solid cabin door reflects the detail Whittley is renowned for.
Making owning a boat a reality has become even easier via Yamaha's industry leading financial services, another unique feature to purchasing a Yamaha powered Whittley. Whittley enjoys a long term OEM supply partnership with Yamaha Motor's Australia. Under the partnership customers can access competitive finance options via Yamaha Financial Services, YMF and YMI.
Click Here To Get A Quote
Available from the nation wide Authorized Whittley dealer network, to locate your closest stockest, Click Here.